Remind Minnesotan African Americans 
of opioid dangers. 
I partnered with
Russell Herder
to create a social film for the Minnesota Department of Human Services as a response to
new data
since the COVID19 pandemic.
Despite the grim matter, the messaging aimed to be positive and solution-focused. Above, it had to be authentic to Black folks. We sought to create a friendly reminder while directing people to helpful resources.
Russell Herder crafted an informative yet lighthearted script based on four important topics and misunderstandings. I materialized the script through location and casting.
I settled on the word
HOME
as the theme to carry the visuals when scouting location and talent. A home is generally a place of warmth, comfort, and support. Those elements from loved ones are contributors to a helpful opioid recovery. 
Orginally I planned to film on a brick porch. The brick represented the inner city where most Minnesotan African Americans lives. The porch was an alternative to filming in a specific home. 
Due to the projected rainy weather, I hunted the internet for a studio with brick walls and discovered
this gem
. This location was a bonus because of the vintage peacock chair look-alike.  It was chosen as a reference to the famous Huey P. Newtown portrait. Huey was one of the founding members of the Black Panther Party and one of our (African Americans) leaders for freedom.
This chair served dual roles as an authentic Black cultural artifact and spotlighted Tish Jones as a freedom fighter for Black folks. This was most the authentic way to deliver the message of opioid disparities to African Americans in Minnesota?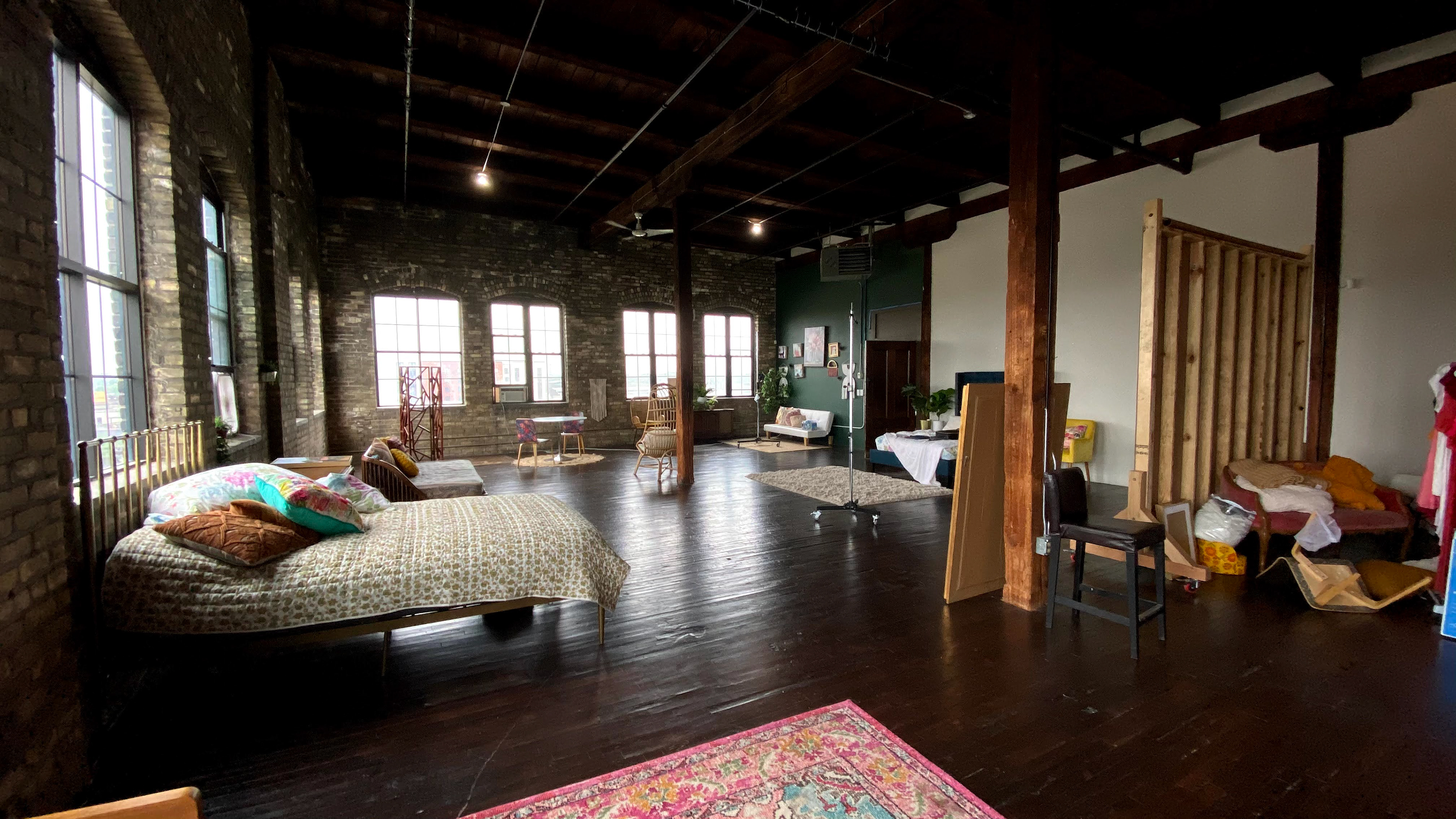 I cast Poet and Activist Tish Jones as the narrator. Her pose and demeanor are always comforting. Plus, she's like the respected auntie within the Saint Paul neighborhood. Tish's personality was well suited for the "home" theme.
Cinematographer Chris McDuffie amplified bring my vision through camera work and lightning. We filmed on an anamorphic lens in a natural, low-key lighting style that would be typically in a home. 
With all these elements working together, post-production was a breeze.  I crafted the animations and supported them with sound design and BAM. Another great project for the books with happy clients. 
Client:

Minnesota Department of Human Services
Producer / Director / Editor / Animator:

DANAMI
Production Assistant:

George Eid